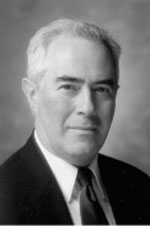 Pianist
Mr. Sol Mendelsohn holds a Master of Fine Arts degree from the Latvian Conservatory in Riga, Latvia, and is qualified as a concert pianist, accompanist and teacher. Mr. Mendelson won second prize at the Latvian Pirano Competition and second prize at the Estonia, Latvia, Lithuania, Byelorussia and Moldavia Competition. He won first prize at the Republican Rachmaninov Competition with his performance of Rachnmaninov's Third Piano Concerto. He performed many recitals and made recordings at Latvian Radio, played as a soloist with Latvian symphony orchestras with the conductors Vigner, Tons, Brock, and Kocins. He worked Musical College in the positions of teacher and the Head of Piano Department. He has lived with his family in Chicago since 1980. Mr. Mendelson worked at Northwestern University School of Music accompanying singers and violinists, playing in regular and graduation recitals. He played a recital at the University of Chicago. He has been with Boitsov Classical Ballet since 1986. He arranged and recorded music for "Imperial Waltz" ballet, was rehearsal pianist for the ballets "Carnival", "Chopiniana", "Pinocchio", "Invitation to the Dance", and many classical Pas de Deux and Variation - all choreographed by Mme. Boitsov - and played for open classes and performances. In 2004 he worked at Joffrey Ballet as a rehearsal pianist for the ballet "Petrushka" by Igor Stranvindky and accompanied company classes. He is staff accompanist at Hubbard Street Dance Company and Lou Conte Dance Studio and accompanist at Joffrey Ballet and Giordano Dance Center. He is regularly invited to accompany classes for guest dance companies when they are on tour in Chicago.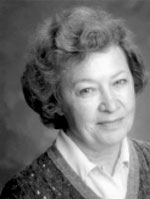 Pianist
Mrs. Vera Danilishen holds a Master of Fine Arts degree from the Conservatory in Lviv, Ukraine, and is qualified as a concert pianist, accompanist, and instructor. Mrs. Danilishen has more than thirty years of experience as a piano accompanist and instructor. She has also worked for many years as an instructor of piano accompanying. As a singer accompanist she took part in competition in the Ukraine, including such major cities as Kiev, Kharkov, and Lviv. She has been employed as a part-time accompanist at Giordano Dance Center in Evanston, Illinois, as well as the Evnaston School of Ballet Foundation. In 1999, Mrs. Danilishen prepared five concert programs and performed them for students and instructors of National-Louis University in Chicago, Illinois. In November 2002, she took part in the preparation and presentation of a concert at Maria D'Albert's Opera Studio entitled, "Opera Arias". The concert took place on November 17th, 2002 at Curtis Hall in the Fine Arts Building of Chicago, Illinois. Mrs. Danilishen has been employed as a part-time accompanist at the Boitsov Classical Ballet School since June of 2000.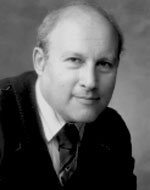 Pianist
Mr. Alexander Pasternak was born in Kiev, Ukraine. His musical education began at the age of seven. He graduated from the Kiev College of Music in 1974 and from the Conservatory of Music in Astrakhan, Russia in 1979. After teaching in the School of Music for children, he became the accompanist for the Philharmonic Society. Upon his immigration to Israel in 1990, he came into contact with international prize-winning pianist, Alexander Tselyakov, with whom he collaborated in duo piano concerts throughout Israel. Mr. Pasternak was recommended by Tselyakov for a government grant for postgraduate studies at the American Conservatory in Chicago where he is currently a candidate for the Doctor of Musician Piano Performance Degree. In the summer of 2000, he was awarded the "Certificate of Recognition" at the IBLA Ragusa International Piano Competition in Italy. In the summer of 2003, Mr. Pasternak participated in the Summer Institute and Rome Festival in Rome, Italy. Mr. Pasternak joined Boitsov Classical Ballet School as an accompanist in September of 2001.